Hello. Dinner for two?
Would you like to have your meal on the beach? How about on a private beach? And we'll set up a bonfire for you as entertainment.
Would you like your own fresh-caught fish? And we'll have the stars come out as the last of the day dies away and the waves will serenade you as you eat. Let's say… 7:30pm? How much, you ask? Oh, about $30 USD should be more than enough. Just buy the cook a bottle of arrack beforehand to butter him up.
This is what would have been the conversation had I mapped out a perfectly candle lit dinner for two with the universe's representative. I mean… To describe fully what that dinner was would be an understatement. It was magical. It was unexpected and while it was happening it felt unreal. The staff as Alska Home stay Pulled. Out. The. Stops.
While Tangalle doesn't have too much to offer the culture vulture, the beaches on the southern coast are really pretty.
My only critique would be of the surf which can get really rough and isn't encouraging to swim in. Otherwise, you'll find palm-lined beaches with coconut trees and large lizards poking their head out of the shady undergrowth.
On our first night, the cook at Alska Home Stay was out so we decided to go for a quick walk to check out the local restaurants. Picking up a wanderer on the side of the road (Alex, from Belarus but now lives in Holland) we got dinner at "Turtle Landing" which turned out to be really overpriced and not great. Plus, Alex talked our heads off with stories of I-don't-remember-what. No thanks, we don't want to go on a safari to Yala with you tomorrow, 'k bye!
Thankfully, the cook, Rohitha, at Alska, showed up the next day and made some of the best meals we've eaten in Sri Lanka!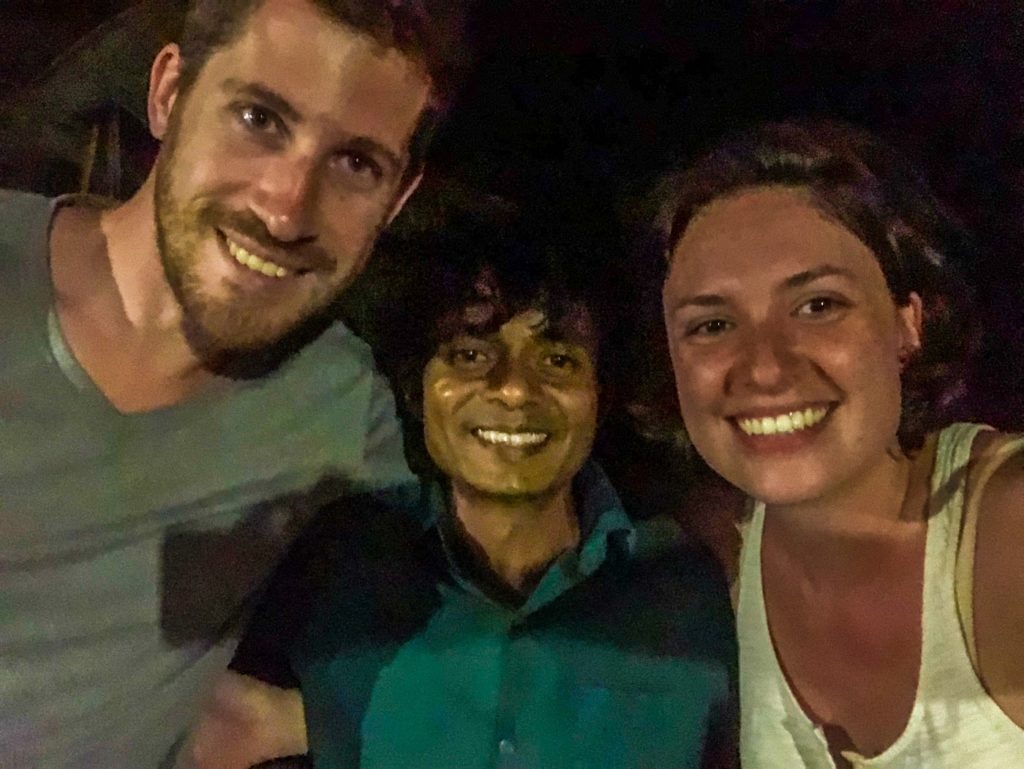 Delicious vegetarian and vegan plates piled with fresh vegetables and crispy, salty papadum. For dinner on the first night we ate on the beach (like the first paragraph stated) and on our last night Rohitha made us a platter of delicious seafood! Fresh squid in a salty curry broth, steamed shrimp, and lightly curried fish served with a salad of banana and tomato (weird, but worked!) and fluffy garlic rice. It was all so good.
Tangalle- Alska- treated us really well.