Swakopmund, or what the locals just call "Swakop" is a beach town sandwiched between the Skeleton coast to the north, Mad-Max desert to the east, sand dunes to the south and the Atlantic to the west. Honestly, it's amazing there is civilization there considering the extremes this city deals with on all sides, but Walvis Bay and Swakop look like they are doing just fine. Add a couple hundred thousand seals and you've got yourself the fourth largest city in Namibia!
Unlike Luderitz, the windy coastal city in the South, Swakopmund has a real modern charm to it. We felt really safe and comfortable walking along the beach and enjoying the locals taking full advantage of the surf.
Swakop offered us a break from all the camping we'd been doing. We needed to get our car swapped out and deal with the total ineptitude of Tempest Car Hire's staff (wtf.). We wound up spending 5 days in Swakop and we were so glad we did.
Some Highlights of Downtown Swakopmund Included:
Some delicious German food at a local pub called the Swakopmund Brauhaus. It was so nice to have a big schweinshaxe! It reminded us of our trip to Cologne last year when we visited Felix.
We ran into some camping friends at the Swakopmund museum. (The museum was pretty "meh" to be honest, unless you have NOTHING to do, I'd skip this. Tickets were 30 Namibian dollars each, about $2.50USD).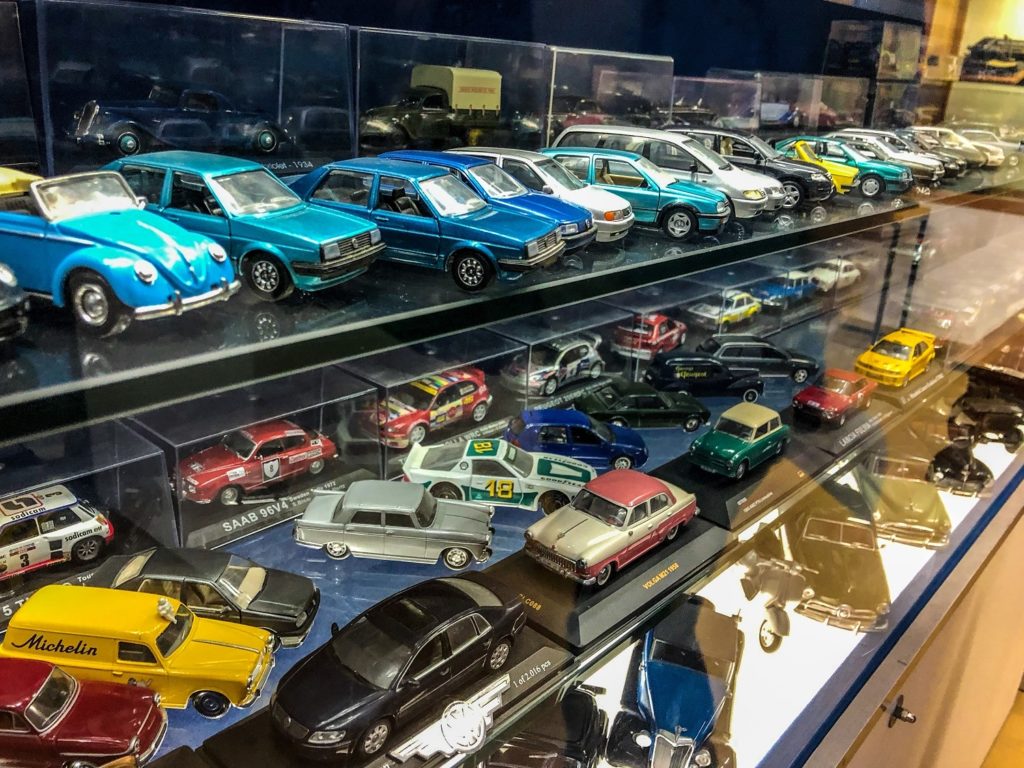 We went to the Farmhouse Deli every day. Why? Because THEY HAD THE BEST INTERNET IN ALL OF NAMIBIA. Oh my god, if you need to catch up on watching primitive technology on YouTube, this would be the place to do it. We shed tears of joy being here. Tears. Of. Joy.
For Accommodation:
If you are going to stay in Swakop, I'd get an AirBnB rather than camp. We found a nice little house in Swakop that was cheaper than a camp and it was so nice to be inside for a change. (Plus, we knew we were about to go about 18 days straight camping after this stop: yikes!).
If you've got a bit more of a budget, The Strand Hotel that Farmhouse Deli was in looked quite deluxe (and if that WiFi is anything to go by, I'd stay there just based on that!).
Must Do:
I can't tell you Swakop is chuck-full of things to do. It's not. So: why go?
We saw SO MANY SEALS.
Also this guy…
We got to nibble on oysters and drink bubbly, too. It was a really lovely day and I am so glad we went. It was a bit pricey, $140 USD for the two of us, but we splurged because when else would get a chance to see so many seals!?
I'd recommend booking your catamaran tour with Namibia Dolphin and Seal Cruise. There were so many other tours going on and it looked like dozens of people were crowded onto these catamarans. We got super lucky and our boat only had about 6 other people on it so we really got a personal tour. The owners
Swakop is also known for producing some of the best oysters in the world. That said: the oysters in Luderitz were cheaper and just as good, but it was nice to have some yummy world-class oysters again.