One stolen backpack, containing every piece of clothing that I wasn't wearing, left me with almost nothing for the next five months. All that remained? My day pack, and the clothes on my back. This is my unintentional experience with minimalist travel.
Minimalist Travel: A definition
min·i·mal·ist
/ˈminəmələst/
noun: minimalist; plural noun: minimalists
a person who advocates or practices minimalism in art or music.
 a person who travels with the bare minimum of clothing and equipment (and then brags about it on reddit).
Minimalism is a pretty wide-ranging term, covering artistic and musical movements, to lifestyle choices. Minimalist travel (in my mind) is the concept of surviving on the absolute bare minimum of luggage/stuff.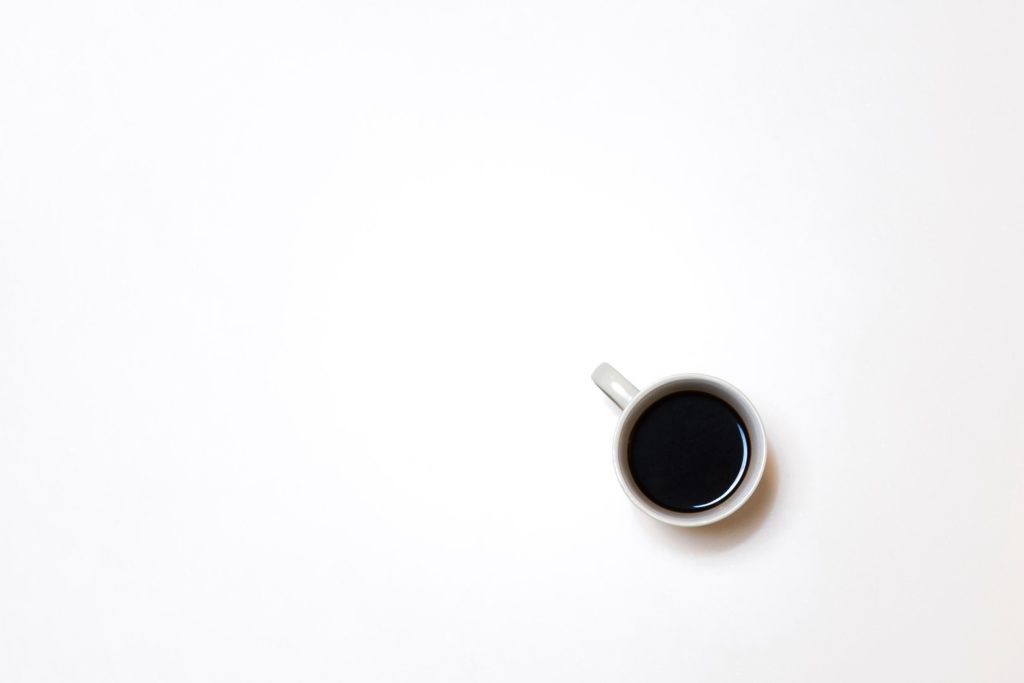 The "bare minimum" is open to interpretation: Some may take it as travel with only what you're wearing, while to others it simply means taking only carry on.
In general, we travel pretty lightly, usually relying on carry-on only. The experience of having my bag stolen really opened my eyes as to how much further I could go.
Setting the Scene
It would probably help at this stage to get a feel for what was in my bag when it was stolen.
There were a few changes from what I brought last trip. This time around I was carrying the 40L GORUCK GR2 (picked one up for $30 at a thrift store!) so was already planning on traveling lighter than before. At the time of being stolen, my bag contained the following clothing items and accessories:
2 t-shirts
My original pair of yellow Bluffworks pants
1 base layer long sleeve v-neck
1 rain jacket
1 lightweight feather down jacket
1 pair of hiking boots
1 pair of hiking sandals
1 multi-purpose neck cowl
3 pairs of quick dry underwear
4 pairs of socks
1 pair of swimming trunks
1 linen towel
1 pair of eyeglasses
1 electric beard trimmer
Miscellaneous toiletries (including contact lens fluid, case, and spare lenses)
1 suit, dress shirt & tie (not essential travel clothing, but we were in Sri Lanka to attend a wedding so…)
A decent old lump of stuff. This is what I had on me, either because I was wearing it, or because it was in my 20L daypack:
"Wait, where's my bag? Shit."
Nothing can prepare you for that sinking feeling when something goes entirely and utterly wrong. Especially during week one of a five-month trip.
We'd been taking a bus from one part of Sri Lanka to the other, and figure that the actually stealing must have happened right near the end of the bus journey. In any case, we pulled into town mid afternoon, and went straight to the local police station. After some paperwork, we set about deciding what needed to be replaced first.
Number one on the list, was sorting out my contact lens situation. I was now completely out of lens fluid, and had nowhere to store my one pair of lenses overnight. Not only that, because my eyeglasses were in my main bag, I couldn't just wear them. After a couple of false starts, we managed to find a pharmacy which sold lens solution (and it came with a case!).
Lesson #1: Contact lens fluid, a case, and a pair of glasses are essentials (for me), no matter the level of minimalist travel.
The Next Morning
Have you ever lost a bag? Had one stolen? There's a whole bucket load of emotions that come with it. The guilt of "maybe if I'd done this" or "maybe if I'd done that". The anger of "why me!?". The fresh burn that comes when you reach for the now non-existent bag, or when you remember yet another thing that was in it which you no longer have. The frustration of having to spend your first day in a tropical paradise shopping for sandals. In a nutshell, it SUCKS!
Our next stop after Sri Lanka was going to be Bangkok, so we knew that I could restock with familiar brands pretty easily there, so we only needed to worry about immediate necessities.
Next up was clothing. We were confident that most of our accommodation would have towels for us to use. If we were ever in a pickle, we would both share Natalie's towel, so a replacement wasn't high on our list at this stage.
With one t-shirt and one button up shirt, I felt like I was more or less covered for my top half, even if it meant washing a shirt every day or so. The underwear that I take traveling is easy to wash and quick to dry, so I figured that I could get by with washing it in the evenings, sleeping naked, and then I'd have a fresh pair in the morning.
We were in a beach town, and it was hot (about 30°C/85°F) and humid. What I needed was a pair of shorts, a swimsuit of some description, and a pair of sandals, so that's what we set out to find.
An unfortunate side effect of having to go through this in a small Sri Lankan town, was that it was pretty difficult to find stuff that fit correctly. In general, Sri Lankans are much leaner than your average westerner. We picked up a nice pair of light sandals pretty easily, but the shorts/swimming trunks were another matter. I eventually settled on a bright-blue-with-a-white-and-pink-stripe pair of swimming shorts (the kind without any lining), figuring that they could easily double as a pair of shorts as well. Were they my style? No. But needs must, and with Bangkok on the horizon I was confident that I could replace them there. Things were looking up!
Lesson #2: Shorts are great. You CAN survive on a single pair of undies. Multiple t-shirts is luxury, not a requirement.
Seen above: My snazzy swimming shorts, new sandals, and day pack.
Fast Forward to Bangkok
Pleasingly, my purchases did the job, and I was able to get by pretty happily for the next week.
Once we hit Bangkok, we got a bit of good fortune. While hanging out with a friend there, we mentioned that we were on the look out for a replacement backpack for me. Something bigger than my 20L day pack, but not huge. Our mate disappeared upstairs, and then came back with an old North Face backpack which he didn't need (an older version of this guy). It was a 30L, so was exactly what I was looking for!
Now that I had a little more capacity, we knocked off a few other essentials.
From the huge Chatuchak Weekend Market, I picked up a cheap pair of mesh underwear (not as good as what I had, but it was nice to have an extra pair), a couple of spare t-shirts (plain coloured v-necks), and a pair of shorts.
Embracing the concept of multi-functional clothing items, I also picked up a replacement pair of swimming trunks from H&M. With our trip to South Africa coming up, we knew we were going to be doing some hiking, and these shorts looked perfect for both swimming and hiking (note from the future: they were!).
In between Bangkok and South Africa, we spent a couple of weeks traveling south through Thailand, before spending a few days in Singapore. While there, I picked up a replacement for my beard trimmer. I had toyed with the idea to just trimming with scissors, but quickly realised that if I were relying on that, it just wouldn't happen.
Thinking ahead to the open desert and the African sun which awaited us in Namibia, we both picked up a nice linen shirt from Uniqlo. These were light and breezy, and were great for keeping the sun off of ourselves, without making us too hot!
Lesson #3: Friends are great. Multi-purpose is the way to go. My will to trim my beard is outweighed by the amount of effort it would take.
The Final Piece of the Puzzle
Things were looking good at this stage. I was feeling pretty prepared for the climates we were going to be traveling through, and it wasn't until part way through South Africa that we picked up the last replacement item. Hiking boots.
Over-confidently, I had planned to just hike in my converse sneakers. "We're not doing anything too hardcore, and nothing overnight! I'll be fine!". Nope. We hiked Lions Head in Cape Town, and while I was able to manage it in my converse, it wasn't ideal. I actually really liked how light they were, compared to conventional hiking boots, but having to really watch where you put your feet to avoid painfully stepping on uneven surfaces got old pretty quickly.
Thankfully we found the perfect solution. The Palladium Pampa Hi Originale. They were the perfect combination of a rugged and grippy sole, with the lightness and flexibility of a nice pair of chucks.
Lesson #4: Converse high tops are not hiking boots.
What I Missed
The clothing that I acquired along the course of this trip will definitely make the backbone of what I take on our text trip.
That said, once we hit Morocco (which got pretty cold at night) and Spain/Portugal (which were still experiencing cooler and rainier early spring weather), I really missed having some kind of waterproof coat or jacket. My usual solution of doubling my button up denim shirt over a t-shirt for warmth didn't really cut it.
A few more pairs of socks and a couple of pairs of undies would't have gone amiss either.
Lesson #5: Waterproof stuff is great. A button up cannot replace a sweatshirt or light down jacket. Washing underwear every night gets old.
The Recap
So all said and done, would I travel this lightly again? Absolutely! I really loved how little I needed to haul around, and didn't find myself missing the majority of the items that were lost. I think I'll keep an eye out for a different backpack, but I won't necessarily go any larger. I also finished the trip with 3 t-shirts, but of those, I only wore two of them regularly.
So without further ado here's the clothing for my (almost) all weather packing list:
2 t-shirts (wearing one while in transit)
1 denim button up (still great for layering)
1 linen shirt (super light, quick to dry, looks a little fancy while still being super functional)
1 pair of Bluffworks trousers (I'd wear these in transit)
1 pair of converse high tops (I've been toying with the idea to trying a pair of Allbirds so this may change)
1 pair of light hiking boots
1 pair of sandals
1 pair of swimming/hiking shorts
1 pair of nicer shorts (I might drop these if I feel I could get away with just the hiking shorts. Depends on where we're going)
1 light waterproof shell jacket
1 light down jacket (super light and warm, and packs down nice and small)
Before this trip, would I have categorised myself as a minimalist traveler? No way! Afterwards? Yeah, I think so. It's definitely not for everyone, but being forced into it was an experience I'm really glad to have had!