This page may contain affiliate links. This means that if you buy/book anything we recommend through A Pair of Travel Pants, we receive a small commision, at no extra cost to you! It's a small way of helping us fund our travels. Thank you for your support!
I'll cut to the chase: Bluffworks are excellent travel pants, and you should get a pair. The end.
That said, there are some definite pros and cons, and if you're interested, read on…
I first stumbled upon the Bluffworks travel pants via a quick google search. I figured that I couldn't be the only person in the world who wants a nice serviceable pair of pants that are made with travel in mind, which aren't baggy as hell, or accompanied by an excess of pockets. Bluffworks were billed as pants that you could wear to the office (if you have one), and then climb a mountain without getting changed in between. That coupled with the extra pocket related features left me intrigued.
I opted for the brightly coloured orange Chino, or "Harvest Gold" as they call it, in the "tailored" fit. I liked the colour. They were brighter than the pants I'd normally wear, but it was definitely a nice change. There was one issue with the colour which I'll come back to later…
These pants saw me through a wide variety of locations and climates: hiking in New Zealand, temple exploring in Sri Lanka (in some hot hot weather), the cities of Japan (in some decidedly not hot weather), and everywhere in between. They're pretty water resistant, you can pull cool party trick by pouring a glass of water over yourself and amaze people as the water just beads and falls right off without soaking in, but if a downpour they're still going to get wet. I was a little hesitant that a synthetic material might be too hot and sweaty in humid climates, but they really did a good job, and were decidedly cooler than a pair of jeans.
But now, why not a handy list of pros and cons?
Bluffworks Chino: the good, and the bad…
GOOD

These pants are super light weight, and if you use the roll method of packing, they take up very little space and add very little weight. Here they are rolled up with an A4 (letter) sized book for scale. Because of this these worked perfectly as my "dry pants" when hiking in New Zealand.

BAD

Here comes the issue with the colour. I loved it, when it arrived, however after a few weeks of hard ware in Sri Lanka, parts of the pants started to get a dark tinge. Possibly from sitting on all the old dirty buses for hours at a time? Who knows? All I know is that washing did not remove this tinge. Getting a darker colour would cover you against this problem. The downside of this solution, is that the only truly dark colour they have, is charcoal! I'm a navy kind of guy, and would snap that shade up in a heart beat. Get on it, Bluffworks!

Edit: Bluffworks has now added navy blue! Score!

GOOD

Resilience. Bluffworks has it. I wore these pants exclusively for long portions of our 6 month trip, and aside from the aforementioned slight discoloration, they're barely showing any wear at all. I wouldn't hesitate to throw these in to my bag for the next trip.

BAD

The Bluffworks Chino cut is intended to have more stretch than the original, however compared to modern day slim fit jeans, the stretch is minimal. It's particularly noticeable in the waist. This means it really pays to get the sizing spot on, as having a pair that are slightly too small would become quite uncomfortable when sitting.

GOOD

There are a plethora of pockets. You've got the usual 2 on the sides, and 2 on the back to begin with. In addition to that, there are separate inner hidden pockets with zippers inside each of the side pockets. One of the rear pockets also has a zipper, for additional security. Finally, there's a little pocket on the back waistband designed to hold a smartphone. It's nice addition, as having it sit higher means you won't be sitting on your phone, and it keeps nice a secure and out of the way.

GOOD

The material really is great. Lightweight. Breathable. Slightly hydro-phobic. These pants were a dream when it came to washing and drying. They're the kind of pants that feel almost dry when you take them out of the washing machine, and not long after will be dry enough to wear comfortably. This makes them perfect for travelling light, as you can afford to take fewer pairs of pants, and hand-wash/dry them overnight.
In a perfect world, on our next big trip I'd aim to take two pairs of these pants: a darker shade that can take a beating, and a funkier colour for when I want to feel fancy. They're great in warmer weather, and they fit loose enough that wearing some thermals underneath in colder weather is not a problem.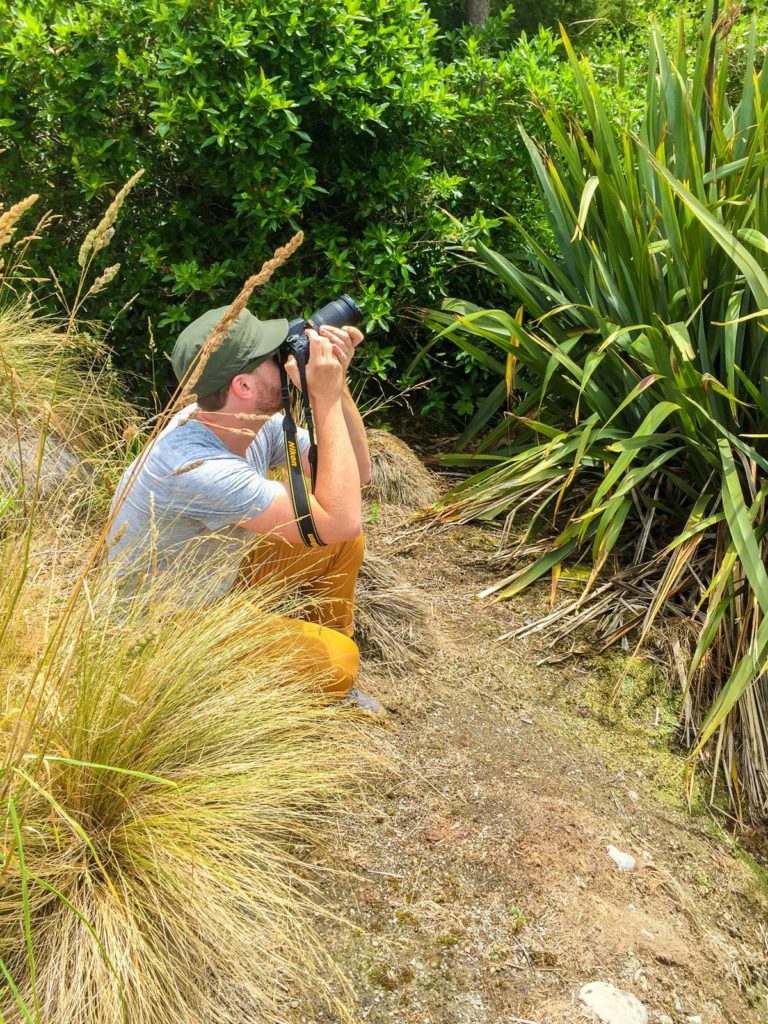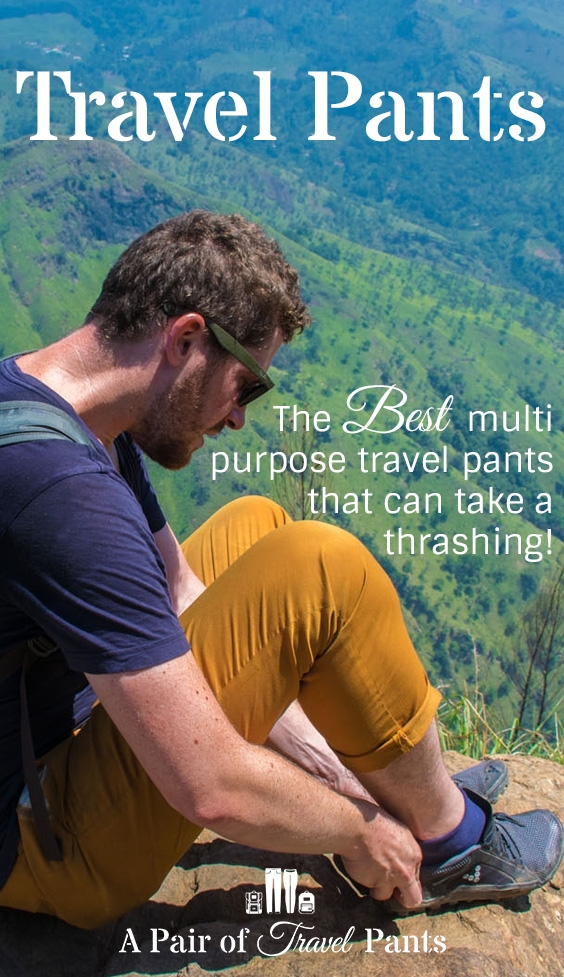 Bluffworks
Summary
Reviewer
Review Date
Reviewed Item
Author Rating